Here at John Miller Design, we only use genuine, natural gemstones . From sparkling diamonds to ocean blue sapphires, we use only ethically sourced gems. More significant stones come with a laboratory certificate of authenticity.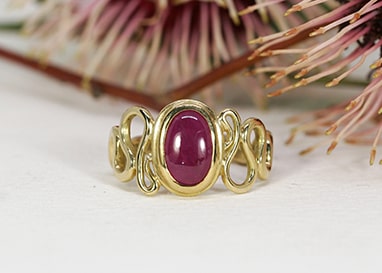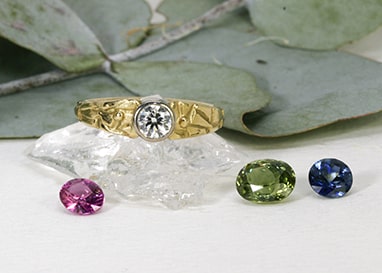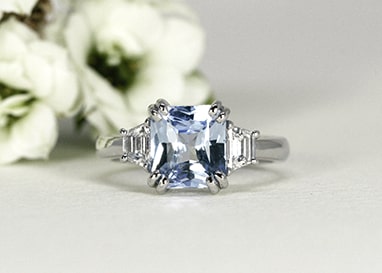 BROWSE OUR EXTENSIVE STONE JEWELLERY RANGE
---
Unset Gemstones and Diamonds
Have your own design in mind? Choose from a number of unset stones and let us help you custom design your exquisite piece. Already been quoted on a diamond? Let us know and we will see if we can offer you a better price.
We can add a Diamond, Ruby, Sapphire or a gold rivet to your existing piece of John Miller Design Jewellery. Prices start from $110 and it can be done while you have a coffee at the local cafe. Contact us to find out more.
Gemstone Experts
Many of our significant gems have a laboratory certificate stating their origin and quality, ensuring you're getting the very best product. We also have a qualified gemmologist on staff to answer any gemstone related questions you might have, so if you're seeking more information, you know exactly where to find it!