Our self-confessed rebel jeweller John Miller marks a number of significant creative milestones this year.
John has been an artist and metalsmith crafting gold and silver jewellery by hand using traditional techniques for 50 years from Darwin to Broome and Margaret River.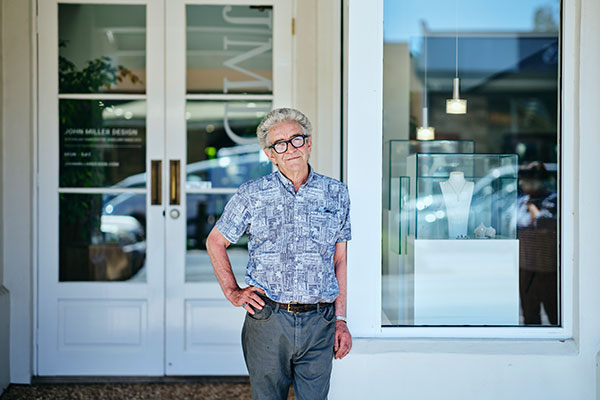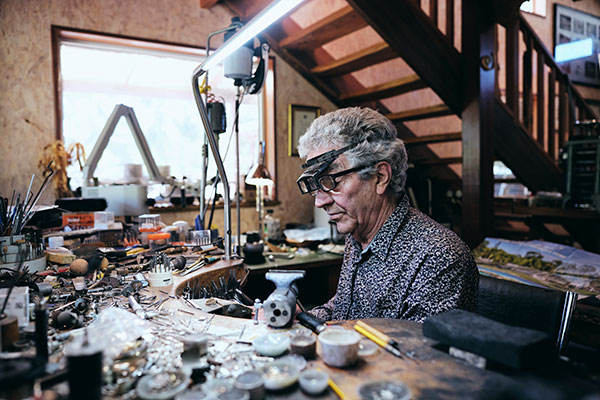 He built his Yallingup workshop, showroom, home and garden 25 years ago, where he creates his distinctive hand punched and engraved jewellery.
This year John also marks 10 years participating in Margaret River Region Open Studios where visitors can meet and see John creating from September 9 to 24.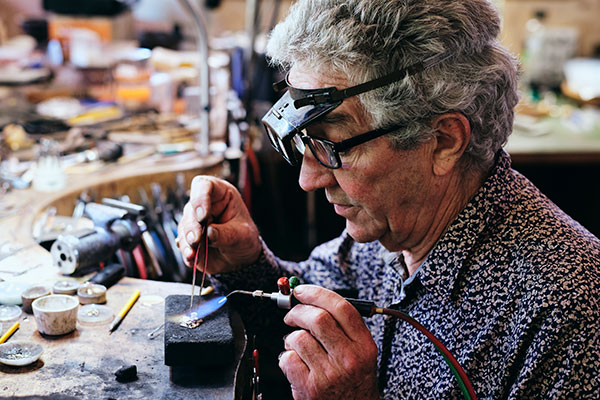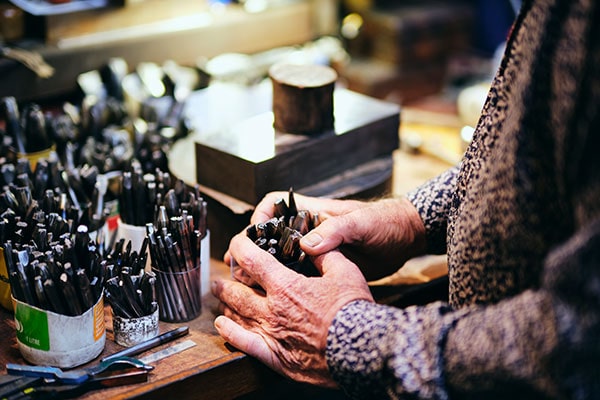 "I have always tried to keep away from what everyone else is doing," John says. "You could say I'm the rebel of the jewellery industry in that I don't follow trends but instead stay true to my designs, processes and style and it's served me well."
Sign up to our e-news to be alerted to John's 50 year limited edition series coming soon.